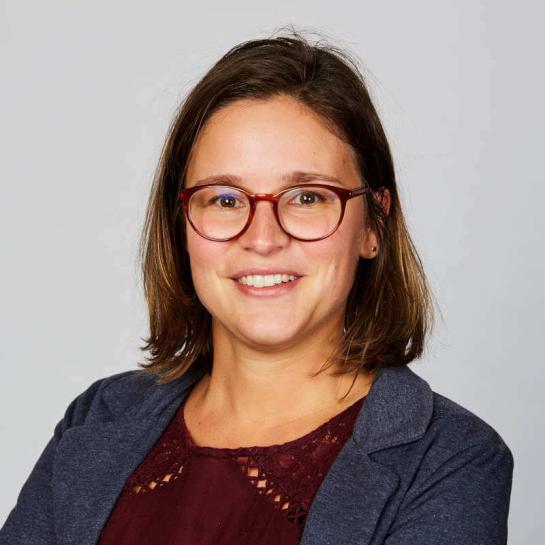 Biography
An-Sofie Vanhouche holds a PhD in Criminology and works as assistant professor in the Criminology Department. She obtained her Master's degree in 2011 with a thesis entitled: "Innocently imprisoned: The Consequences for People who are Acquitted after Being Remanded in Custody". In 2017, she successfully defended her PhD, 'Prison Cuisines in Europe. A Comparative Study of Prison Food Systems in Belgium, Tilburg and Denmark', jointly supervised at the Vrije Universiteit Brussel and the University of Southern Denmark.
An-Sofie currently teaches several courses as assistant professor: a co-learning course on penology in the prison of Beveren for incarcerated learners, criminology students and prison officers; several courses on penology; and a course on comparative criminology. Her main research interest lies in the lived experience of imprisonment, participatory research, prison foodways, prison education, and comparative penology. An-Sofie has been involved in several (inter)national studies on imprisonment.
She currently co-supervises two FWO-funded studies, one on the role of religion in prison and one on prison officers. An-Sofie also supports and collaborates with several Belgian NGO's. She is an active member of the Rescaled movement on small scaled and community integrated forms of detention and Dialoog on restoration. She is also a board member of the general assembly of De Rode Antraciet (culture and sport in prison); and a board member of Klasbak vzw, the Belgian branch of the European prison education association.
Courses taught at the VUB in 2021-2022
Keywords 
#prisonfood
#prisons
#prisoneducation
#comparativepenology  
Location
4B338
Vrije Universiteit Brussel
Pleinlaan 2
1050 Brussels
Belgium